Glass has long been a popular building component, but its use skyrocketed in the 20th century with the popularity of the International Style, and it continues to be a go-to material for contemporary architects. But for all the benefits of glass, such as natural light and views, there are downsides, namely heat and lack of privacy. To make their designs more energy efficient, architects often use glass that is printed with a ceramic frit and fired into a permanent, opaque coating. Not only does fritted glass help reduce glare, cut cooling costs, and lower the danger to birds, it can also give the exterior a distinctive look with patterns ranging from simple shapes and gradients to intricate designs. Discover how some of the world's top architects, from Frank Gehry to Snøhetta, are using fritted glass to create innovative, eye-catching buildings.
Snøhetta and Zeidler Partnership Architects clad the exterior of the Ryerson University Student Learning Centre in Toronto with digitally printed fritted glass. The geometric patterns frame the building's views while limiting heat from the sun.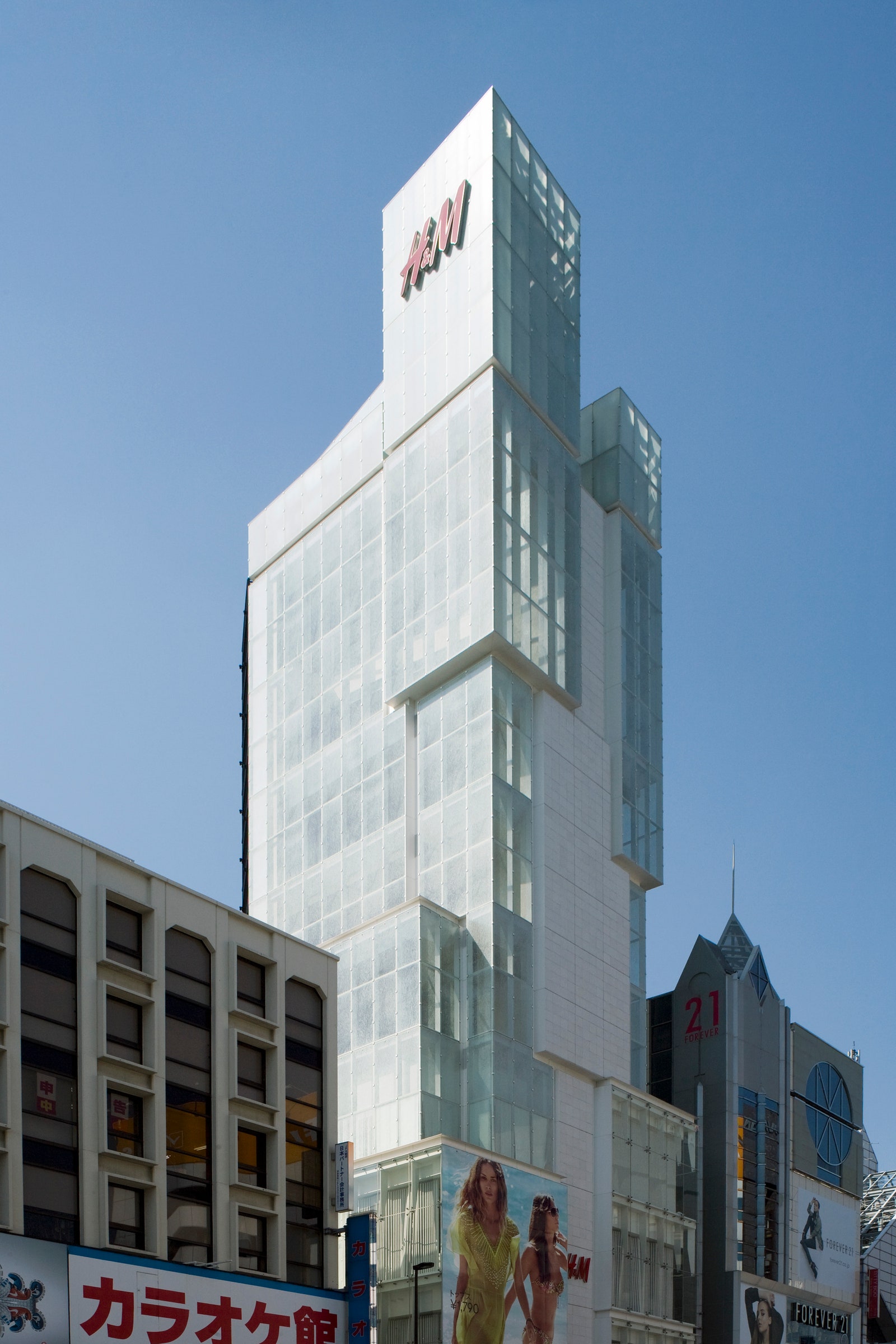 Fritted glass gives the Ice Cubes, a Tokyo building by Jun Mitsui & Assoc., its frosty look. The frit was applied to the glass's exterior side to create the bright white appearance.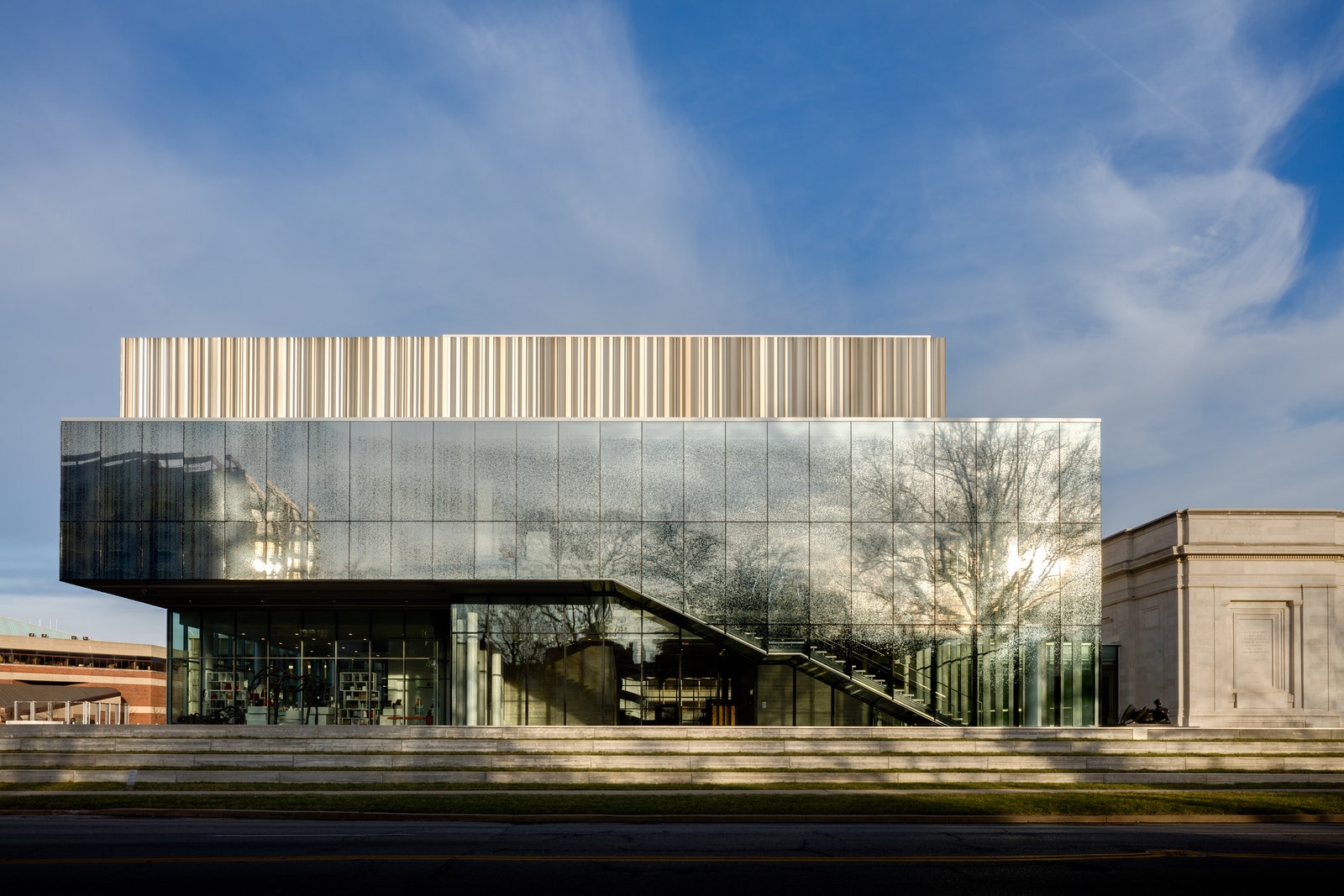 Architecture firm wHY recently completed a 60,000-square-foot annex to the Speed Art Museum in Louisville, Kentucky. The exterior blends corrugated-metal panels and fritted glass.
An expansive curved fritted-glass roof connects the buildings of the Astrup Fearnley Museet in Oslo. Designed by Renzo Piano Building Workshop and completed in 2012, the structures are illuminated with filtered light from above.
Frank Gehry's striking design for the IAC headquarters in New York, completed in 2007, features a fritted-glass curtain wall made up of 1,437 individual panels. The material was chosen to help reduce the amount of light entering the building.
The architecture firm Perkins + Will used fritted glass to create the diamond-patterned façade of the Engineering 5 building at the University of Waterloo in Canada. The mix of glass types allows light to flow into a central atrium while controlling the amount entering classrooms and laboratories.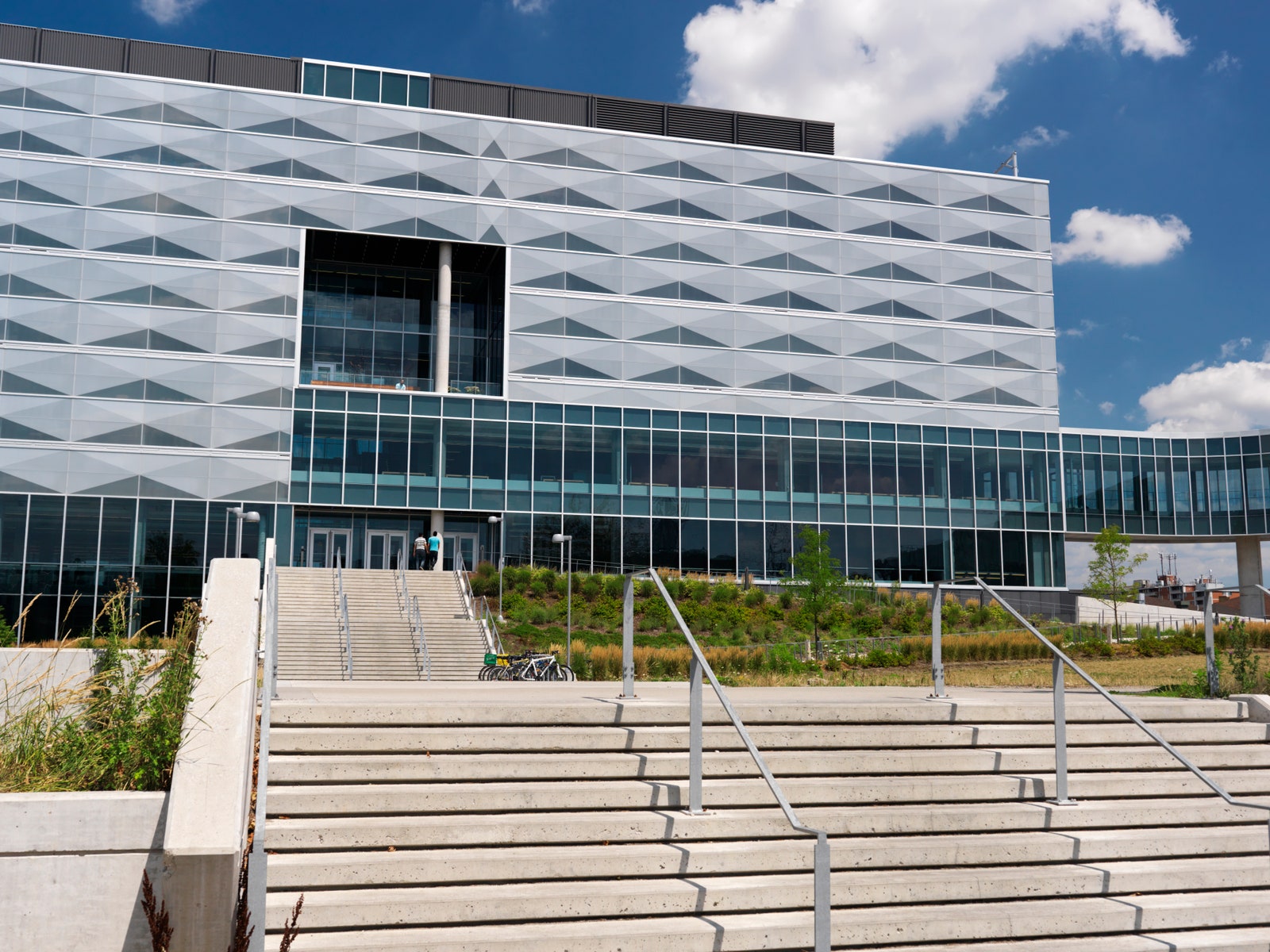 The fritted glass that sheathes the exterior of Wiel Arets Architects' Utrecht University Library in the Netherlands is printed with a pattern of fossilized papyrus. The material helps to protect the books on display within.
Wallkingdon Glass provides first-class products and services to exceed customer expectations. No matter what your project needs—from external high-rise windows to large-capacity glass in storefronts or showrooms, please contact us through the following ways: enquiry@wallkingdonglass.com