Silk screen ceramic enamel frit products offer building designers exciting and different ways to customize exterior and interior glass, by using standard and custom screened patterns in a variety of colors. Silk screen printing glass is offered monolithically, in insulating glass units, or as laminated glass, providing beauty, safety and functionality.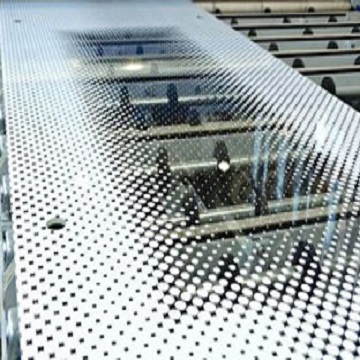 Available in one-piece orders or high-volume runs, Silk screen printed decorative glass is custom-made by transferring a silk-screen image to the glass and then processing it through a tempering furnace. Each individual lite is screen-printed with the desired pattern and ceramic enamel frit color. The ceramic frit can be silk screen printed onto the glass substrate in one of three standard patterns, dots, lines, holes, or in a full-coverage application. In addition, custom patterns can be easily duplicated on the glass. Depending on the pattern and the color, the glass lite can be made transparent, translucent or opaque.
WALLKINGDON GLASS offers a variety of Silk screen printed decorative glass products to satisfy a wide range of applications. Light frit colors and certain pattern designs can cause enhanced brightness when viewed from indoors under certain daylight and background sky conditions, while dark frit colors will tend to reduce glare. Applications include transparent and translucent silk screen printed glass for interior applications, including glass doors, partitions, handrails, glass ceilings, floors, bathrooms, elevator walls, shower enclosures, court walls for racket sports and sneeze guards for food service.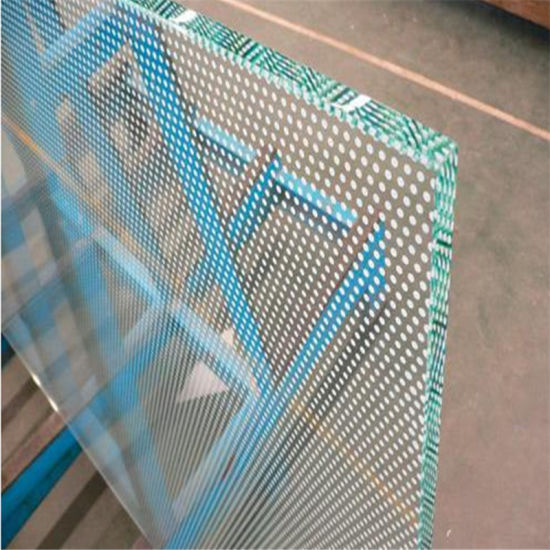 Silk Screen Printing Capabilities:
Thickness: 4mm-25mm
Maximum Size: 2540mm x 6000mm
Minimum Size: 300mm x 300mm
Code Compliance: GB/T 11944 ASTM C1172 EN1279 JIS R3205 AS/NZS4666
As the China screen printing glass supplier, Wallkingdon glass has become the leading company in China glass industry.
Hot Tags: Screen printing Glass, manufacturers, suppliers, factory, Customized